Snorkeling in Key West, Florida
Smaller Groups = Better Experience!
Key West, located at the southernmost end of the country, is a tropical paradise featuring cool blue waters, striking coral reefs, and diverse marine life. With over 1,700 islands and coral reefs, the Florida Keys are a premier snorkeling destination.
Snorkeling in the warm shallows of the Gulf of Mexico and the Atlantic Ocean of Key West offers an abundance of benefits, not least of which is the ability to see a wide array of marine life up close. From schools of colorful fish to playful dolphins, Key West's coastal waters harbor a colorful assortment of marine creatures that are sure to leave you in awe.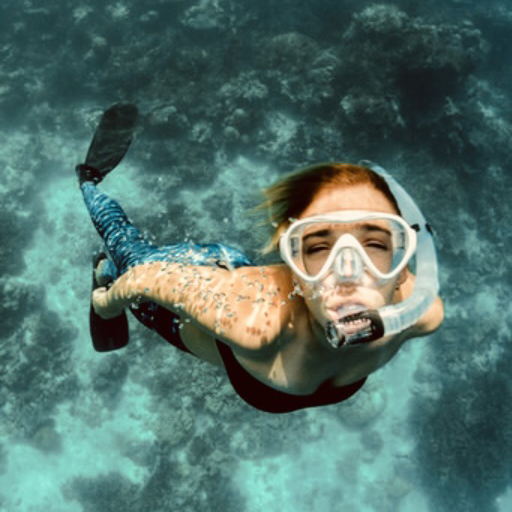 OUR FEATURED
COMBO / DO IT ALL TOURS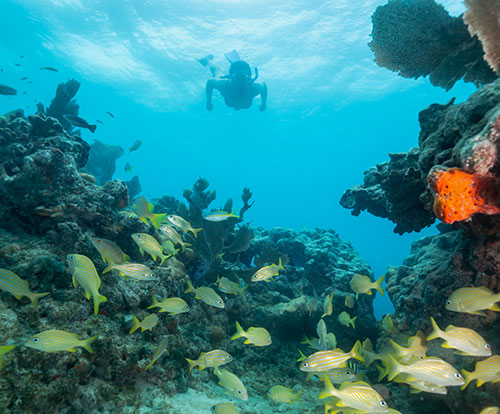 The coral reefs in Key West are among the most unique and fascinating in the world.
With more than 6,000 types of marine life, the reefs are a wonder that present a glimpse into a world that few people get to see. The vibrant coral formations, sponges, and sea fans provide a stunning backdrop for snorkelers to explore; meanwhile, the fish are plentiful and other marine creatures are abundant.
Must-see snorkeling destinations
Finally, there are a variety of snorkeling locations in Key West from which to choose, each with their own unique features and attractions. there's something for snorkelers of all levels and interests. Snorkeling in Key West provides an experience and unforgettable glimpse into the world of underwater wonders. Whether you're a seasoned snorkeler or a novice, there is plenty to see in the Key West area.
EXPLORE DESTINATIONS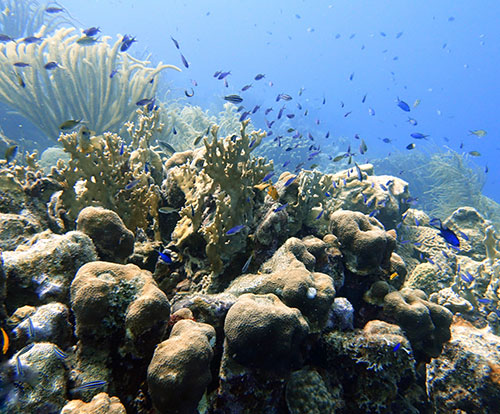 CUSTOMER REVIEWS
We're dedicated to keeping our customers happy!
Quote 1

We had a great time! Smaller groups are definitely better!

We had an awesome experience with JC and even had time at the end of our tour to "play around" as he put it! We hit some really cool spots and learned a little bit about each one! Appreciate the time and the realness of the whole experience! You guys are doing ...

Quote 7

Awesome tour and a great deal comparatively.

Highly recommend this place. Our tour guide, CJ was amazing and really knows the island and all the spots to see! 5 stars and two HUGE thumbs up!!!

Quote 2

So much better than a tour with 13 people like the other places. Our tour guide was very interactive! We will be back.

Quote 3

Dave showed us a good time!

Great ride, good jet ski!

Quote 4

Thanks to 9 1/2 Dan, me and my husband had a blast on this jet ski tour.

He really loves what he does and it shows.  We will definitely be back.

Quote 5

Wife and I had a great time this morning with JC.

Excellent tour of the Key West waterways with time to play in both the Gulf and the Atlantic. 5 stars for JC and the memories he helped us create!!

Quote 6

I would highly recommend. JC was an amazing tour guide. We had a one on one experience and couldn't be happier! This is a must during your vacation to Key West.
Your One-Stop Shop for Boat Rentals and Jet Ski Guided Tours in Key West, Florida
Treat yourself and your loved ones to an unforgettable experience. Contact us at Key West Boat & Jet Ski Adventures to get started.