About Key West Boat & Jet Ski Adventures Pontoon Boat Rentals, Jet Ski Rentals & Tours, Party Boat Charters, Bachelorette Party Boat Rental, Sunset Cruises, Dolphin Tours, Snorkeling, and More, in Key West, Florida
Smaller Groups = Better Experience!
This is our motto at Key West Boat & Jet Ski Adventures. Unlike other companies that will lump you in with 15-20 strangers, we provide jet ski tours, jet ski rentals, pontoon boat rentals, Sea-Doo rental, and party boat rental services exclusively to small private groups in Key West, FL.
Jet Ski Tours in Key West
Jet skiing can be an awesome experience — but only if the environment is right.
If your group is surrounded by 20 other jets carrying 40 strangers, you likely won't get the most out of your ride. Sadly, many providers of jet ski rentals treat this business as a numbers game and try to have as many jets on the water as possible at any given time. Whether you opt for our freestyle rides or guided jet ski tours, we limit our groups to a maximum of 8 jet skis. This enables our guides to give you their undivided attention and provide you with a truly personalized and private water adventure.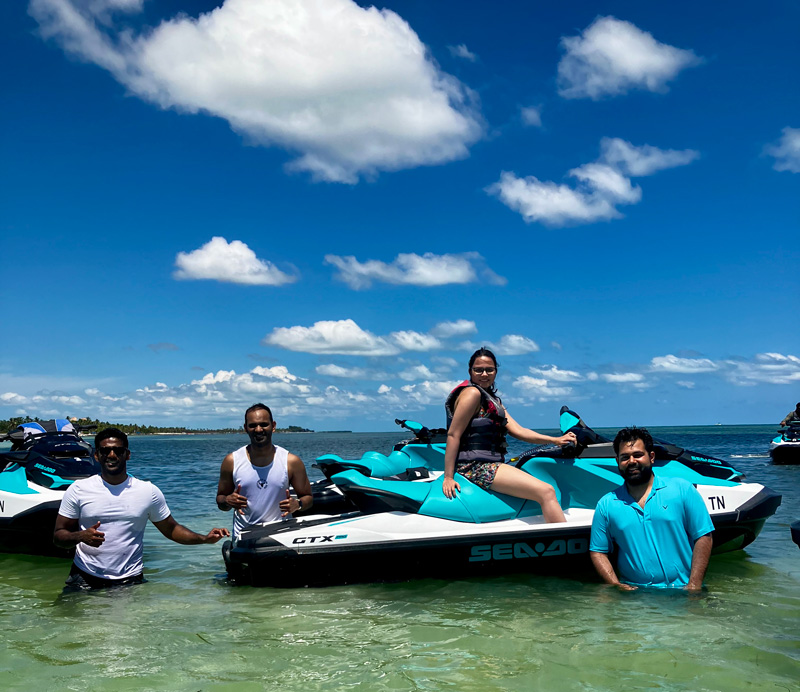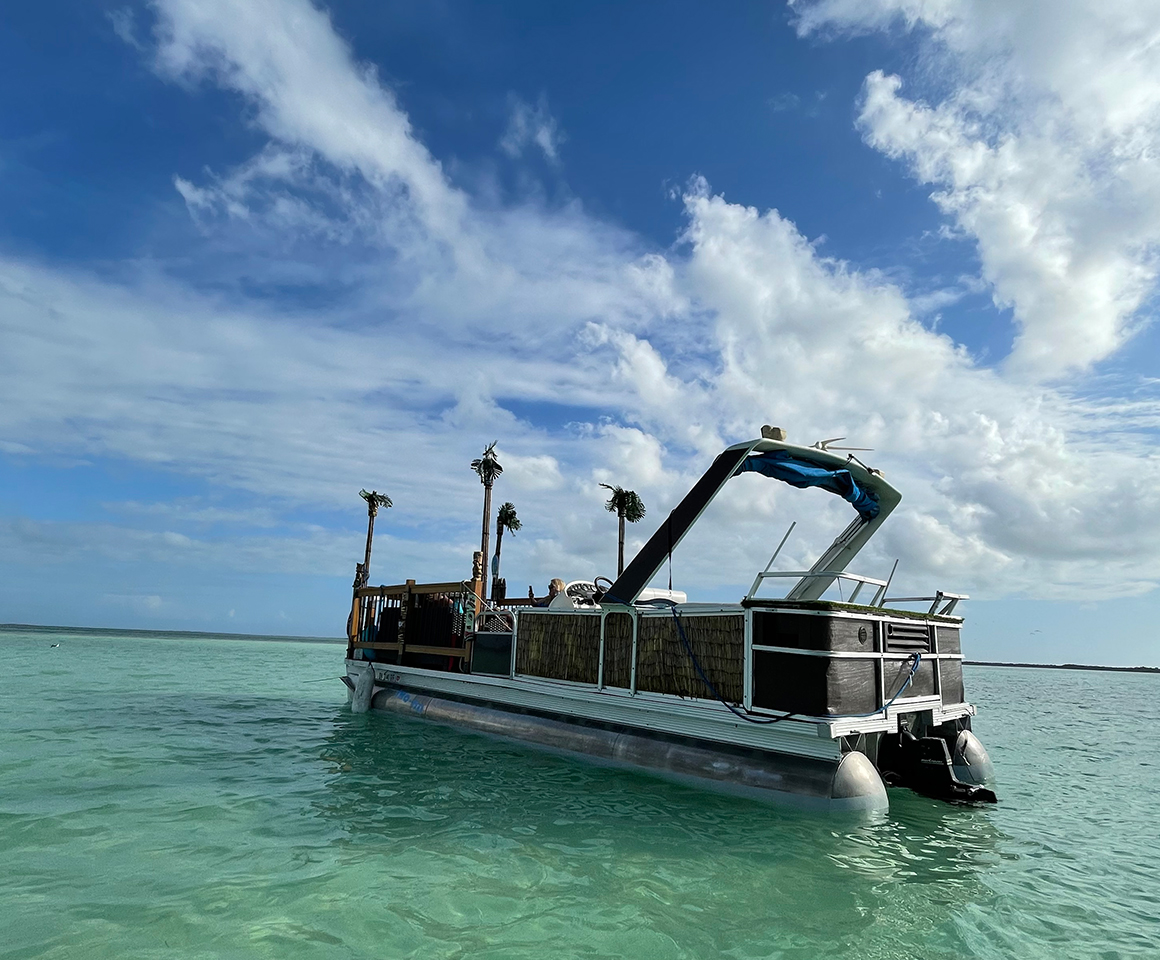 Pontoon Boat Rentals
Our 27′ party pontoon was custom-built for good times on the water. It's a floating party.
We're good if you're doing a family outing or a rowdy booze cruise. What happens on the island stays on the island. That's our motto. Our customizable charters include premium water toys, a canopy for shade, coolers, ice, and a licensed Captain.
Bachelorette Party Boat Rentals
Boat trips make the best bachelorette parties.
Gather the bridesmaids and bride-to-be, don your life jackets, and dance the day away on our party barge as you cruise along the beautiful Key West coastline. If you need to cool down, we'll stop for a refreshing dip in the water.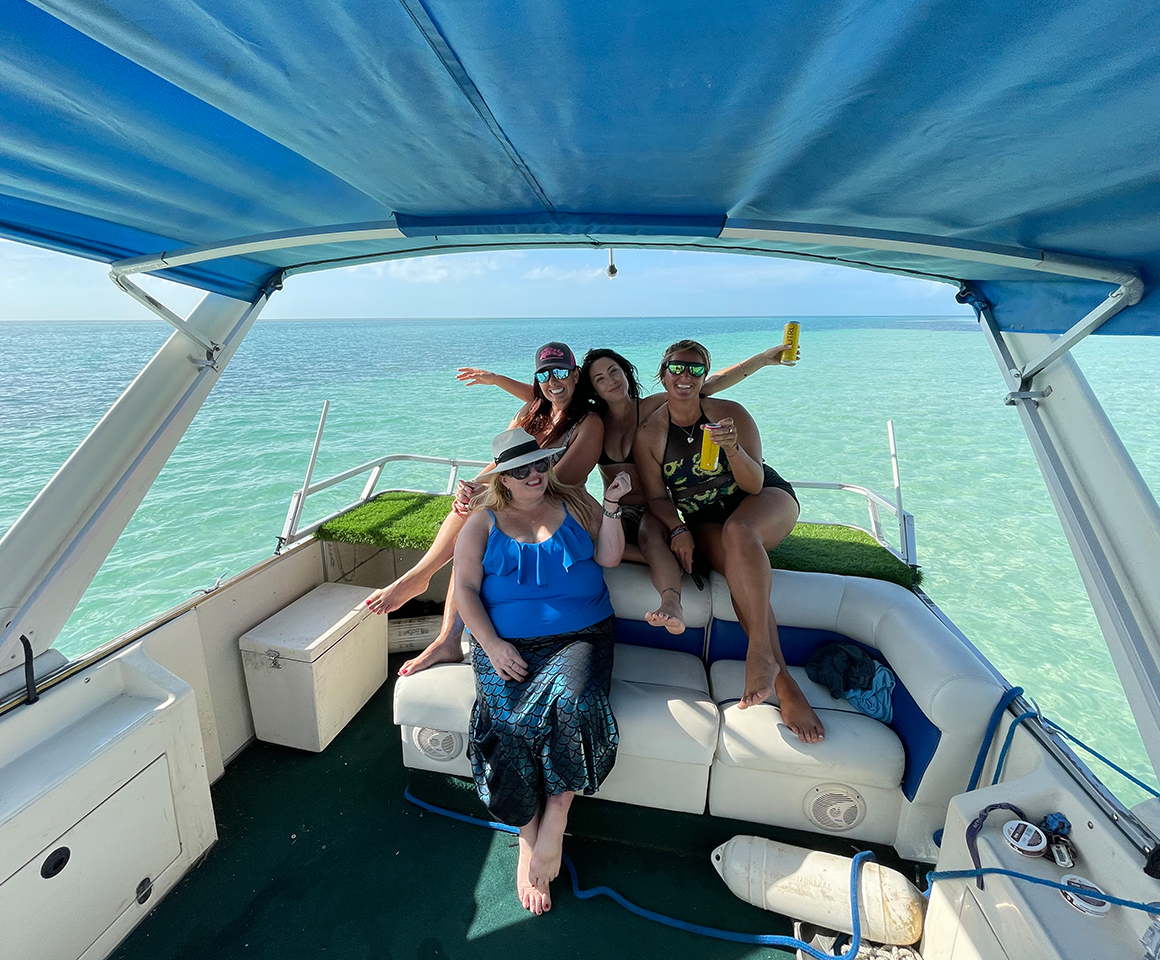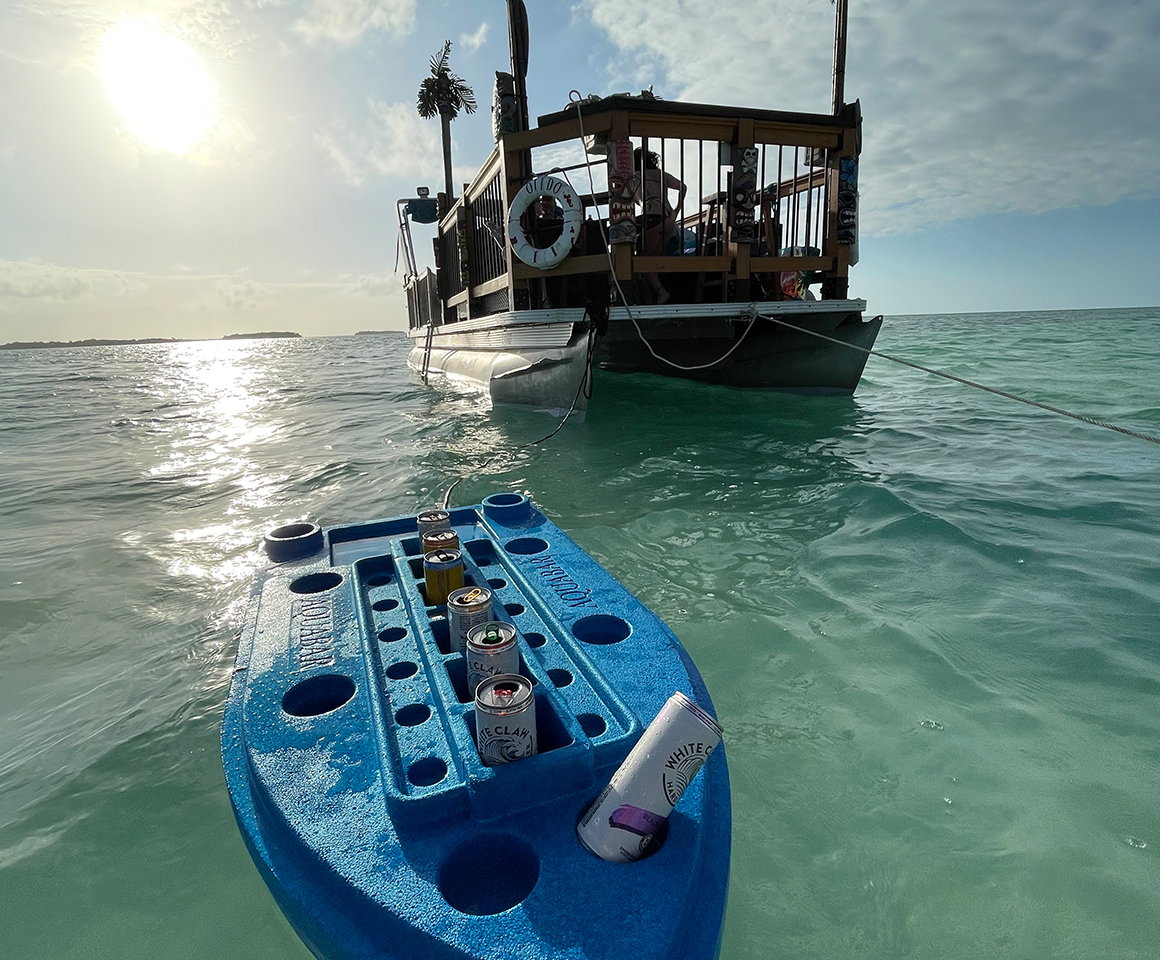 Party Boat Rentals in Key West
Our 27-party pontoon is the star of our party boat rental service.
Custom-built for partying on the water, it's the perfect setting for your family celebration, birthday bash, or corporate party. Our pontoon boat rentals include ice, coolers, a canopy for shade, premium water toys, and choice of licensed captain.
We create unforgettable Key West Experiences!
We carefully hand-pick all tours and itineraries to ensure that you'll have an unforgettable day with us.
Our base is near the main attractions, but far enough away from the crowds to provide an authentic island feel. All tours begin in the mangroves, so you might spot local sea life from the outset. Thanks to our convenient location between the Atlantic and the Gulf of Mexico, we can explore one side if the weather is unfavorable on the other.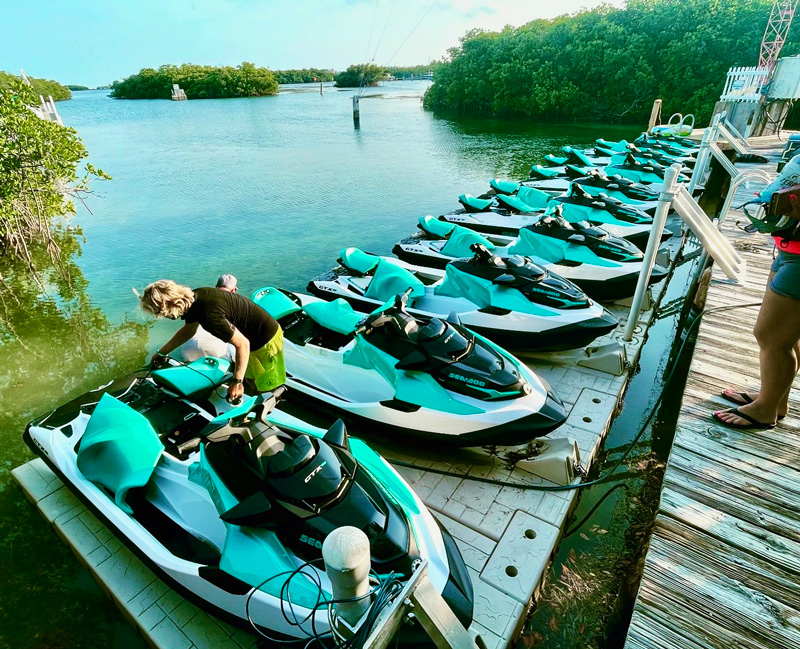 Our Location
We're close to the action but away from the crowds, giving us more of an island feel.
Our dock is just a few steps from our parking, and there's not a ton of boat traffic. We start in the mangroves, almost guaranteeing that you will encounter some aquatic sea life right from the start. Also, because we're located between the Gulf and the Atlantic, we can explore the other if the weather's bad on one side. When your adventure is over, you can rinse off and use our shaded changing room.
So, when you're ready to have a fun day on the water, please consider Key West Boat & Jet Ski Adventures. We'll do our best to ensure your time on the water is an unforgettable experience!
If you're in Fort Lauderdale and looking for Pontoon Boat Rentals, check out our sister company Lauderdale Adventures Boat & Jet Ski Rentals.
Your One-Stop Shop for Boat Rentals and Jet Ski Guided Tours in Key West, Florida
Treat yourself and your loved ones to an unforgettable experience. Contact us at Key West Boat & Jet Ski Adventures to get started.