Boat Rental Company For Private Boat Rentals, and Boat Trips in Key West, FL
Get out of the bars and on the water!
Our private charters aboard our custom party boat are a great way to maximize your Key West experience!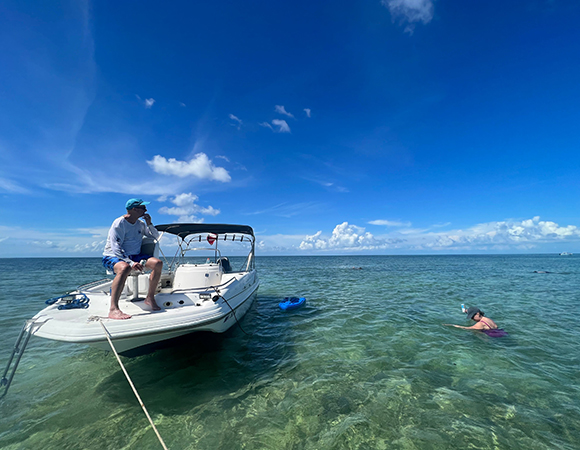 OUR FEATURED
KEY WEST BOAT TRIP ADVENTURES
4 Hour Key West Boat Adventure
Rates From $425
Choice of captain required. Maximum 12 Guests.
Our 4 Hour Key West Boat Adventure is our most popular charter.
1/2 day to do plenty of exploring around the island or relax at the sandbar aboard our customized tiki boat.
Book Now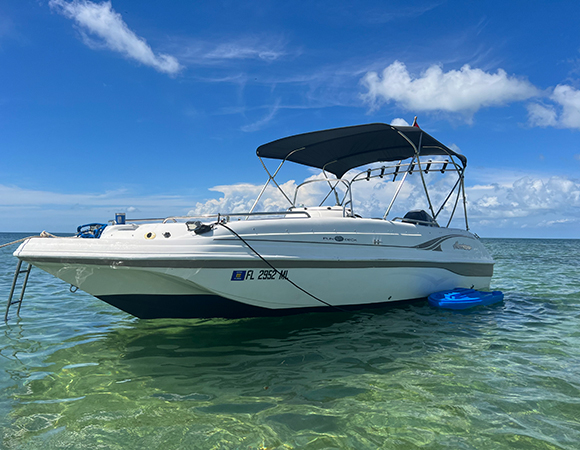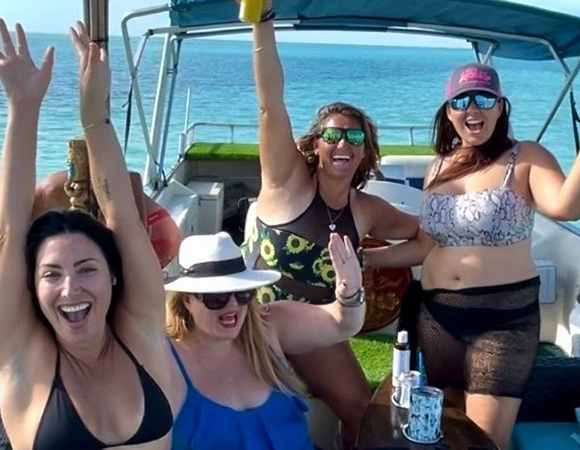 6 Hour Key West Boat Adventure
Rates From $600
Choice of captain required. Maximum 12 Guests.
Explore more with our 6 Hour Key West Boat Adventure. Whether you would like to explore Key West's beautiful blue waters or spend more time at our famous sandbars you can do it all in this 6 hour charter.
Book Now
8 Hour Key West Boat Adventure
Rates From $800
Choice of captain required. Maximum 12 Guests.
This is our "all you can eat" of boat rentals. Enjoy a full day on the water with our 8 Hour Key West Boat Adventure. You'll have time to enjoy the best of Key West's waterways, sandbars, and dolphin watch.
Book Now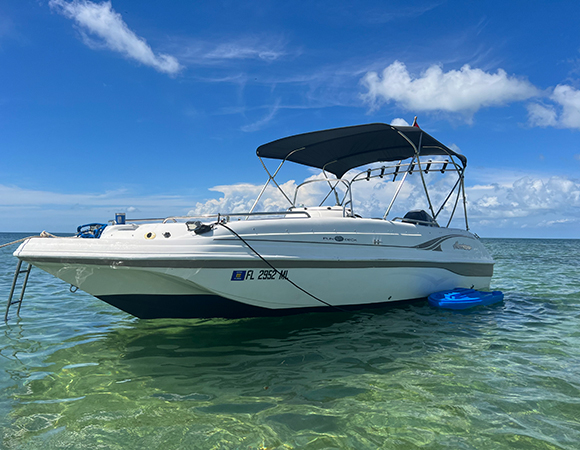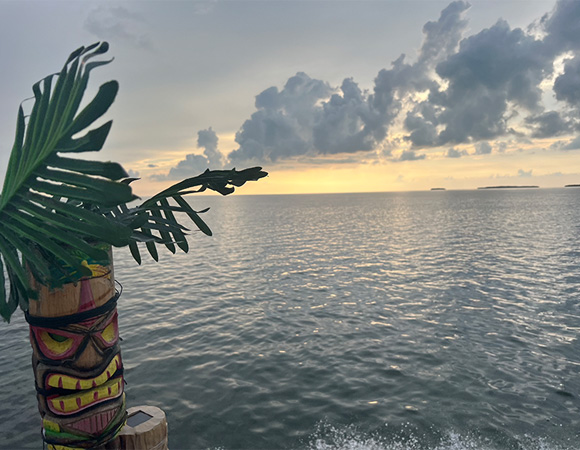 Sunset Key West Boat Adventure
Rates From $300
Choice of captain required. Maximum 12 Guests.
Our Sunset Cruise is 2.5 hours of serenity on the water. This boat is custom-built for spacious comfort and good times, with multiple sitting areas to enjoy. This is a private boat charter, and you'll get a view of the sunset that Mallory Square can't touch. All charters include a Captain, 2 paddle boards, a party, and more.
Book Now
All of our Boat Adventures include:
Choice of Licensed Boat Captain
Canopy Top For Shade
2 Paddle Boards
Floating Party Dock
Coolers, Ice & Water
For all Boat Rentals you should bring:
Photo ID (person who booked trip)
Towels & Sunscreen
Food & Preferred Beverages
You can also call us direct and book your Boat Rental trip.
In order to operate a motorboat of ten (10) horsepower or greater, Florida law requires anyone who was born on or after Jan. 1, 1988 to successfully complete an approved boating safety course and obtain a Boating Safety Education Identification Card issued by the FWC. If born after the specified date and renting a boat without a captain please be sure to complete the online class (aprox 15 min) from the following link below. Be sure to save a copy via picture on phone or paper copy.
Key West Boat and Jet Ski Adventures Online Check-in
CUSTOMER REVIEWS
We're dedicated to keeping our customers happy!
Quote 1

We had a great time! Smaller groups are definitely better!

We had an awesome experience with JC and even had time at the end of our tour to "play around" as he put it! We hit some really cool spots and learned a little bit about each one! Appreciate the time and the realness of the whole experience! You guys are doing ...

Quote 7

Awesome tour and a great deal comparatively.

Highly recommend this place. Our tour guide, CJ was amazing and really knows the island and all the spots to see! 5 stars and two HUGE thumbs up!!!

Quote 2

So much better than a tour with 13 people like the other places. Our tour guide was very interactive! We will be back.

Quote 3

Dave showed us a good time!

Great ride, good jet ski!

Quote 4

Thanks to 9 1/2 Dan, me and my husband had a blast on this jet ski tour.

He really loves what he does and it shows.  We will definitely be back.

Quote 5

Wife and I had a great time this morning with JC.

Excellent tour of the Key West waterways with time to play in both the Gulf and the Atlantic. 5 stars for JC and the memories he helped us create!!

Quote 6

I would highly recommend. JC was an amazing tour guide. We had a one on one experience and couldn't be happier! This is a must during your vacation to Key West.
Your One-Stop Shop for Boat Rentals and Jet Ski Guided Tours in Key West, Florida
Treat yourself and your loved ones to an unforgettable experience. Contact us at Key West Boat & Jet Ski Adventures to get started.