Party Boat Rental Party Barge, Pontoon Rental, Boat Rentals for Bachelorette Parties, and More in Key West, Florida
Party Boat Charters, Sunset Cruises, and other Party Boat Rentals
The only thing better than a beach bar party is a boat party. Treat yourself to an unforgettable party on the water with our party boat charters, pontoon boat rentals, and party boat rental services in Key West, FL. At Key West Boat & Jet Ski Adventures, our fun-loving captains know how to throw a good party.
Whether you're celebrating a special occasion or simply seeking a day of fun, our boat trips, pontoon rentals, and party boat charters in Key West are the ideal choice. Don't miss the opportunity to experience the magic of Key West from the water, where the sunsets are breathtaking, the drinks are refreshing, and the memories are everlasting. Contact Key West Boat & Jet Ski Adventures today to book your ultimate party on the water!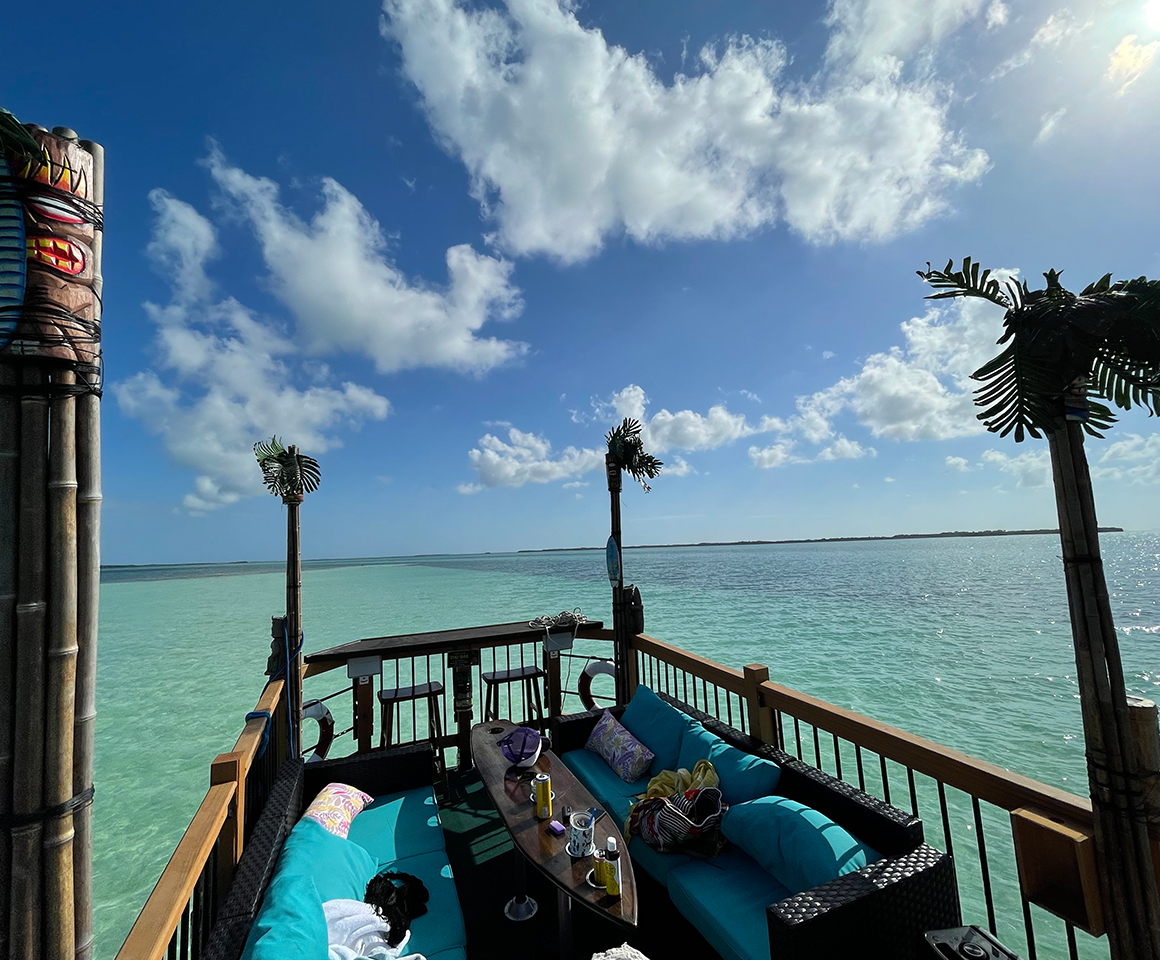 OUR FEATURED
KEY WEST BOAT ADVENTURES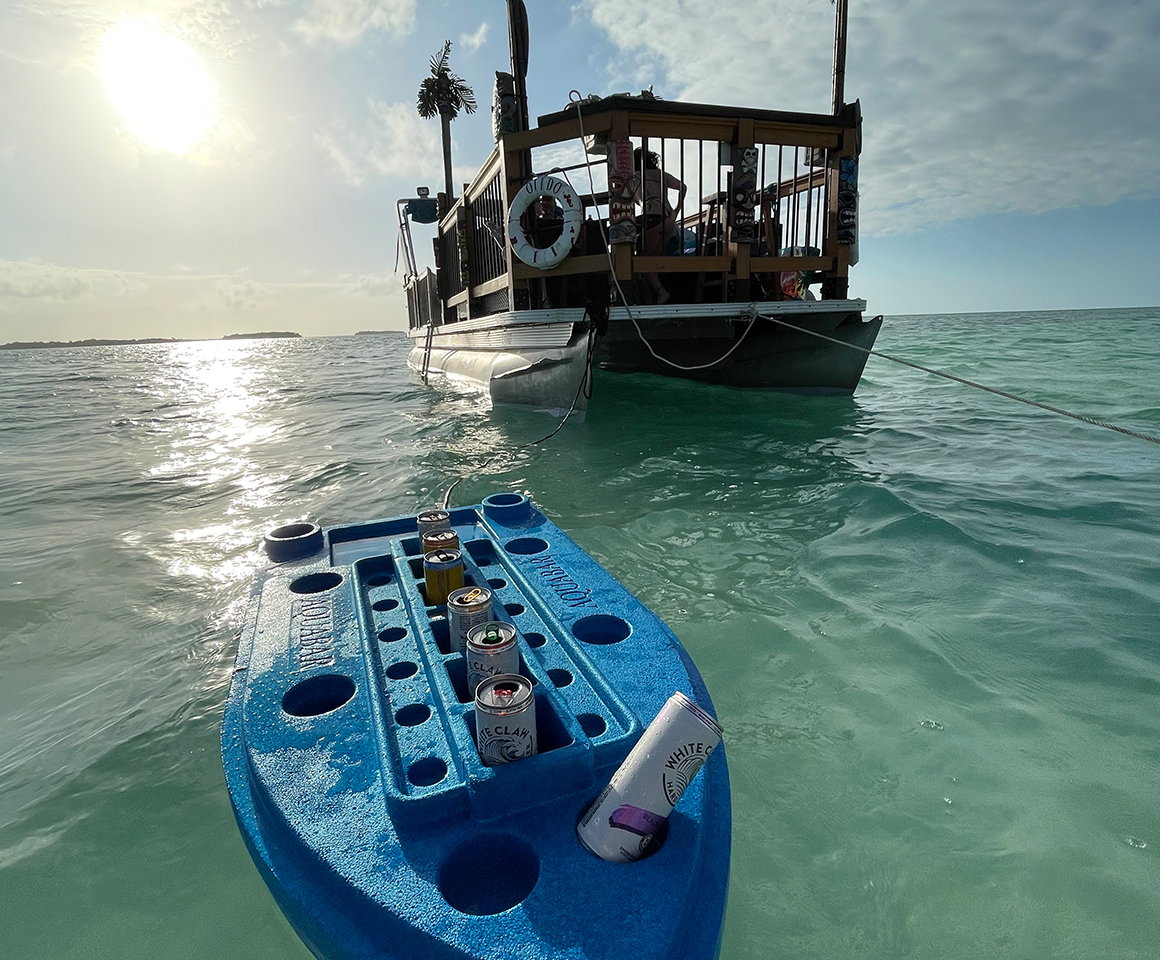 Party Boat Rental
Our pontoon party barge is the perfect boat for a grand day out on the water with family, friends, or co-workers. Whether you come from a long line of boat owners or this is your first boating experience, pontoon boat trips are a fantastic way to celebrate a big occasion or just have some weekend fun.
We put your safety first so you can focus on enjoying your day rental stress free. All our pontoon boat rentals come with high-quality safety equipment and a choice of licensed captain who will take care of all your needs. We'll also provide you with coolers, ice, water, and a canopy top for shade or protection from bad weather.
Our pontoon rental services are highly rated. We're currently the only five-star boat rental company in Key West with over 170 reviews in just 1.5 years.
Party Boat Charters
Why party indoors when you can be out on the water, basking in the sunlight? From birthday bashes and team-building excursions to anniversary parties, we've seen it all at Key West Boat & Jet Ski Adventures. Our party boat charters are the perfect setting to celebrate your big event. The boat is custom designed for comfort, ample seating, and good times.
Boat Rentals for Bachelorette Party
A bachelorette party boat rental is a unique and fun way to celebrate the start of married life with your closest girlfriends. Enjoy the gorgeous Key West coastline and soak up the sun while cruising on the water and creating unforgettable memories with your bridesmaids. Our friendly staff will go above and beyond to create a magical experience.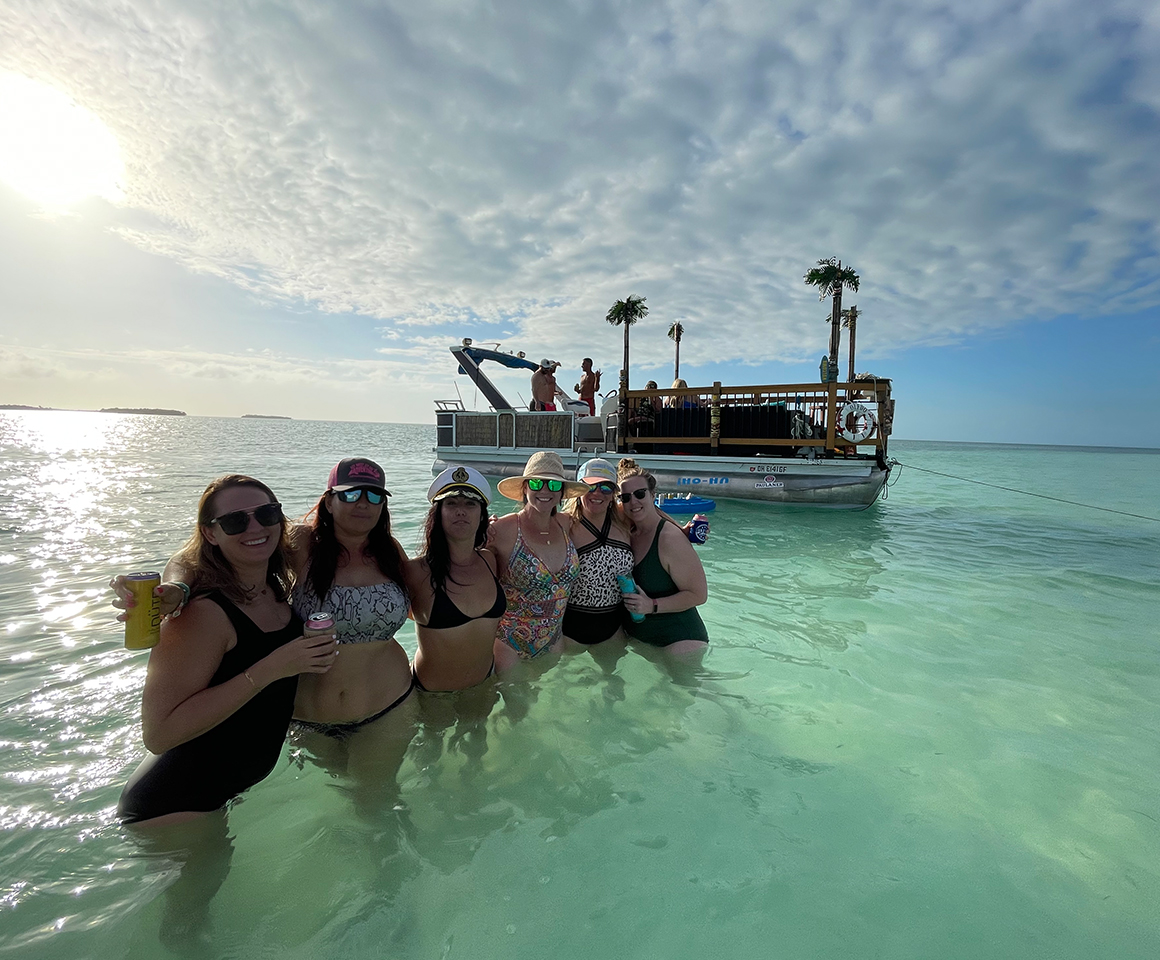 The Best Party Boat Rental Company in Key West, FL
At Key West Boat & Jet Ski Adventures, we know what makes a good party. Get out of the bar and come out on the water with our fun-loving team. Book your party boat today!