Dolphin Tours in Key West, FL
Smaller Groups = Better Experience!
Swimming with dolphins in the warm, turquoise waters of the Florida Keys is a unique and fantastic experience that presents an opportunity to witness the intelligent, social nature of the creatures in their natural environment. There are several attractions throughout the Florida Keys where you can swim dolphins, including at research facilities, aquariums, and on guided tours in the open ocean.
Dolphins in the Florida Keys are known for their playful behavior.
Dolphins often approach swimmers and interact with them in a friendly and inviting way. Swimming with dolphins can be an incredibly rewarding experience, as you see these glorious creatures up close and learn more about their behavior, and biology.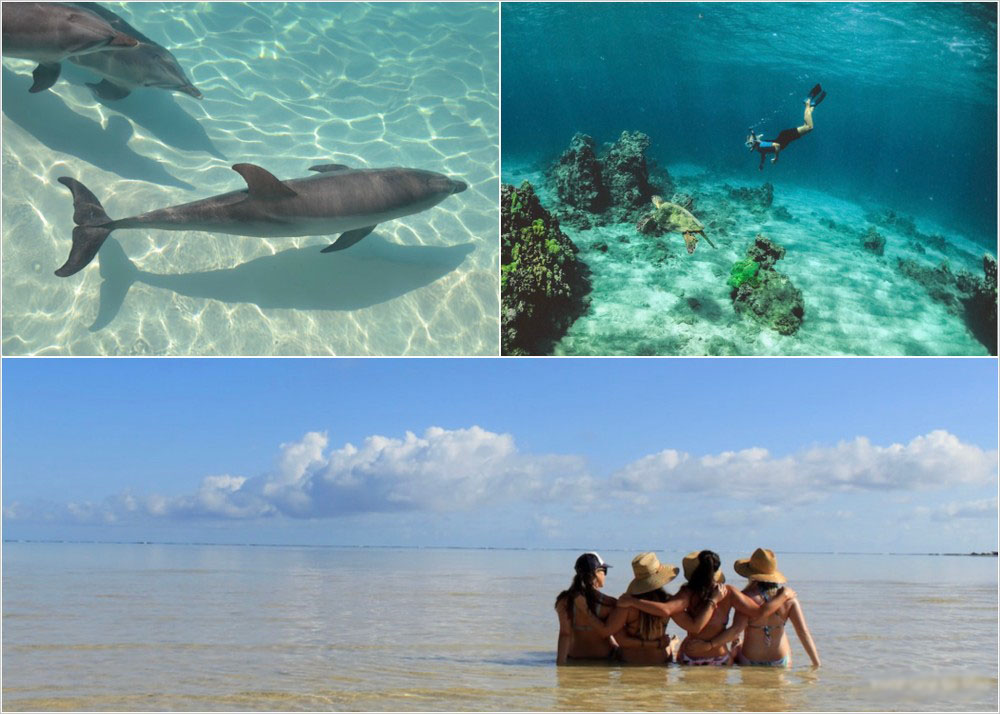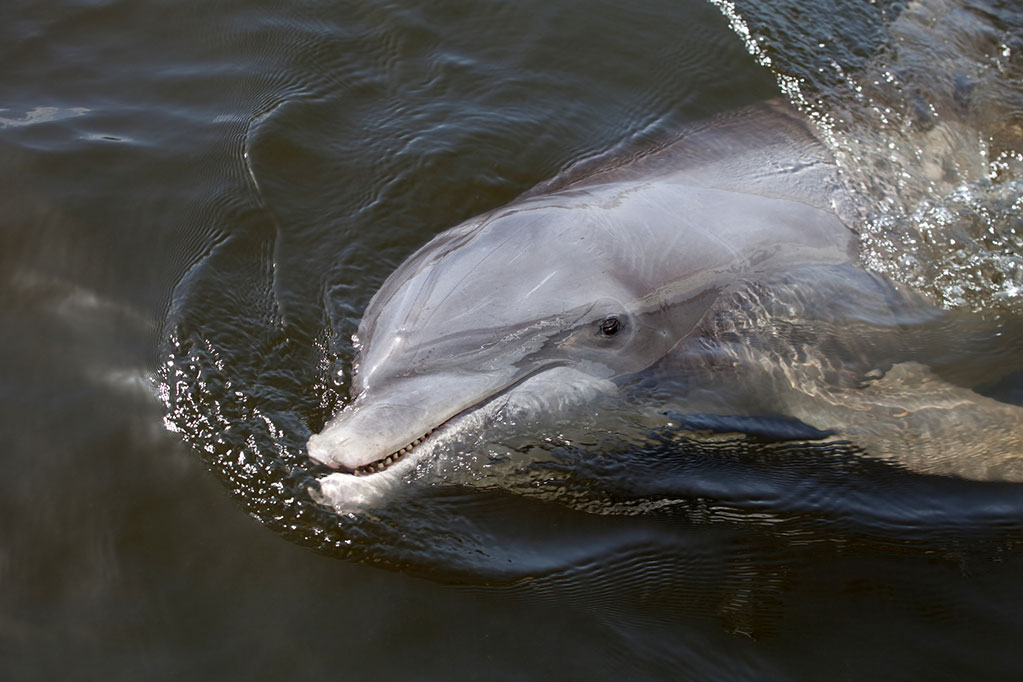 An unforgettable Key West Experience!
Aside from the thrill of swimming with dolphins, the Florida Keys offer a host of new opportunities and experiences that make it a great location for a vacation. From its white sand beaches and clear blue waters to its vibrant coral reefs and abundant marine life, the Florida Keys have something for everyone. Whether you're into nature, adventure, or a mix of the two, you'll enjoy its endless activities.
OUR FEATURED
COMBO / DO IT ALL TOURS
A few fun facts about dolphins:
Dolphins are highly intelligent and social mammals that have been known to form strong bonds with each other and with humans.
Dolphins are capable of swimming at speeds of up to 20 miles per hour and can dive to depths of over 1,000 feet.
Dolphins use a variety of vocalizations to communicate with each other, including whistles, clicks, and body language. They are also known for their playful and acrobatic behavior, often jumping out of the water and performing flips and tricks.
There are over 40 species of dolphins in the world, ranging in size from the tiny Maui's dolphin (which is only about 4 feet long) to the massive orca (which can grow up to 30 feet long). Each species has its own unique characteristics and behaviors that make them fascinating to study and observe.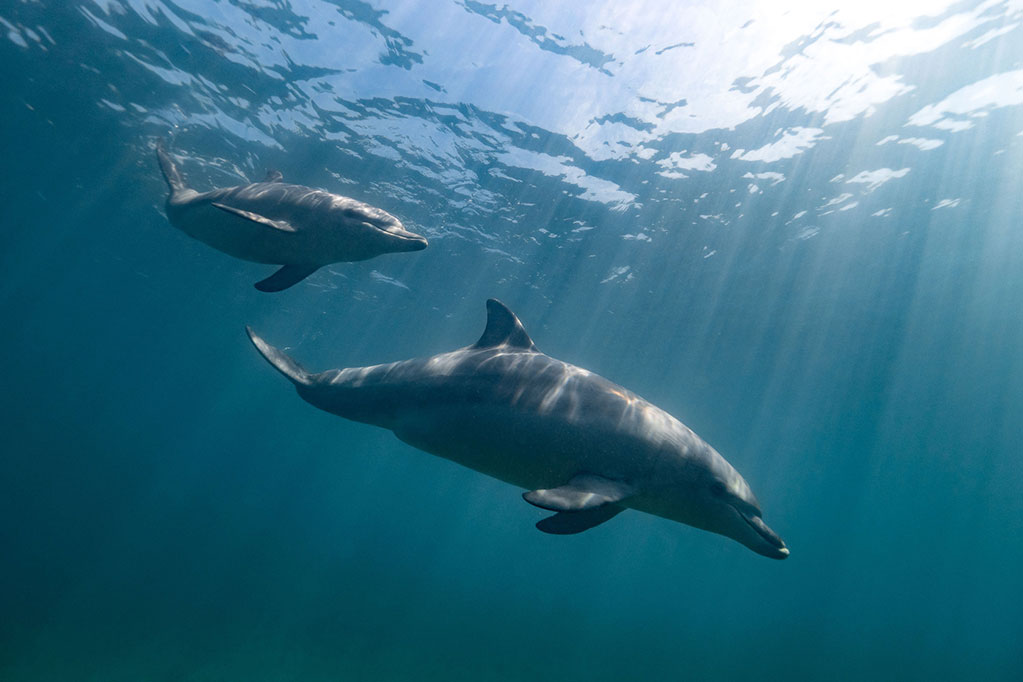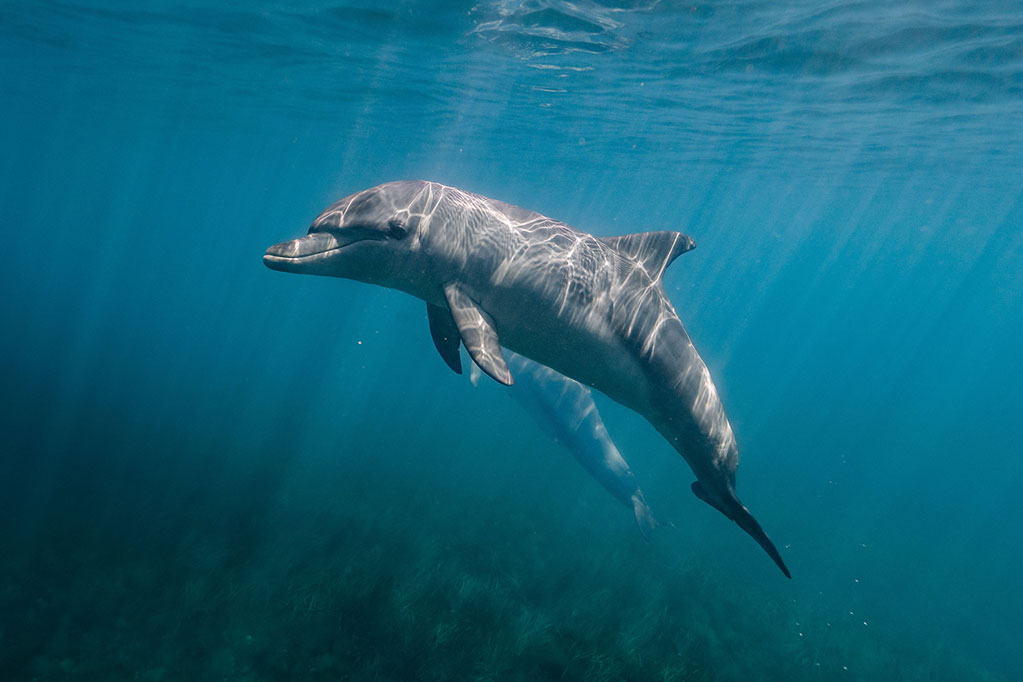 Dolphins are incredible mammals.
Below are a few unknown facts about them.
Bottlenose dolphins have excellent hearing and can detect sounds up to 15 miles away. They also use echolocation to locate prey and navigate in murky waters.
Dolphins have a highly developed sense of touch, and their skin is covered in sensitive nerve endings that allow them to feel even the slightest changes in water pressure and temperature.
Bottlenose dolphins are known for their complex social relationships, which include forming alliances, sharing resources, and even displaying acts of altruism towards each other.
CUSTOMER REVIEWS
We're dedicated to keeping our customers happy!
Quote 1

We had a great time! Smaller groups are definitely better!

We had an awesome experience with JC and even had time at the end of our tour to "play around" as he put it! We hit some really cool spots and learned a little bit about each one! Appreciate the time and the realness of the whole experience! You guys are doing ...

Quote 7

Awesome tour and a great deal comparatively.

Highly recommend this place. Our tour guide, CJ was amazing and really knows the island and all the spots to see! 5 stars and two HUGE thumbs up!!!

Quote 2

So much better than a tour with 13 people like the other places. Our tour guide was very interactive! We will be back.

Quote 3

Dave showed us a good time!

Great ride, good jet ski!

Quote 4

Thanks to 9 1/2 Dan, me and my husband had a blast on this jet ski tour.

He really loves what he does and it shows.  We will definitely be back.

Quote 5

Wife and I had a great time this morning with JC.

Excellent tour of the Key West waterways with time to play in both the Gulf and the Atlantic. 5 stars for JC and the memories he helped us create!!

Quote 6

I would highly recommend. JC was an amazing tour guide. We had a one on one experience and couldn't be happier! This is a must during your vacation to Key West.
Your One-Stop Shop for Boat Rentals and Jet Ski Guided Tours in Key West, Florida
Treat yourself and your loved ones to an unforgettable experience. Contact us at Key West Boat & Jet Ski Adventures to get started.