Places to Visit in Key West, FL With a Jet Ski Tour, Boat Trip, or other Party Boat Charters in Key West
Mangrove Creek
This is a protected mangrove forest that is still relatively unspoiled by development where you can see how the Keys looked a long time ago. In this forest are natural rivers creating a unique "maze" that creates a nursery for wildlife.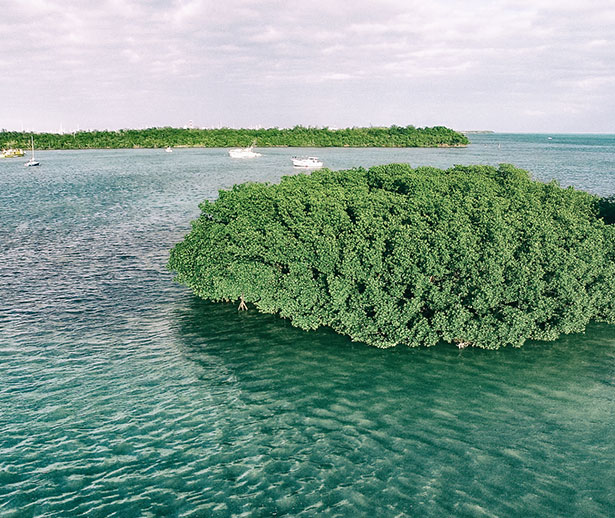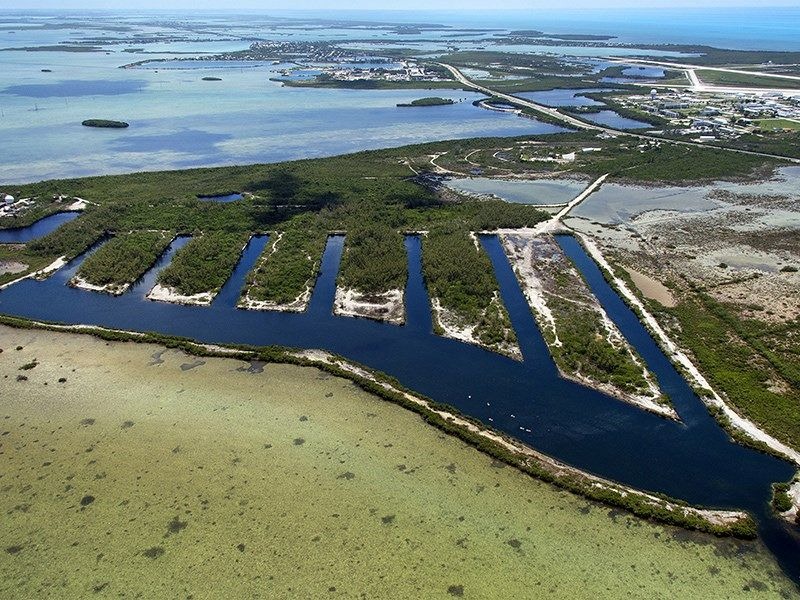 The "Submarine Pits" on Boca Chica Key
This is a former Navy base built during the Cuban Missile Crisis to service submarine war ships. The area includes seven finger cut coral canals that are 90 feet wide and over 25 feet deep, which are connected by a deep water entry channel that provides passage to Boca Chica Channel (Oceanside) and Key West Harbor (Bayside).
Sandbars
Our sandbars are the perfect places to take a break from your tour and chill. Take a swim and soak in all the scenic beauty. It's also a great photo opt.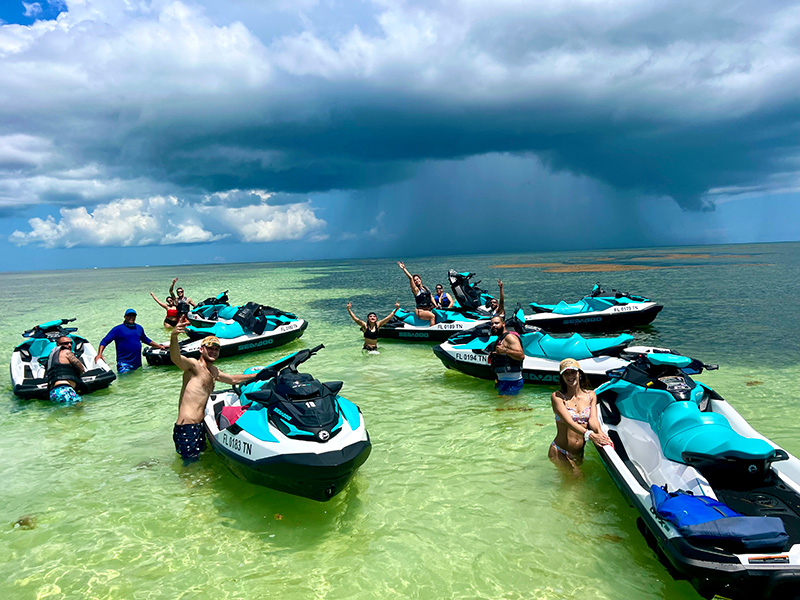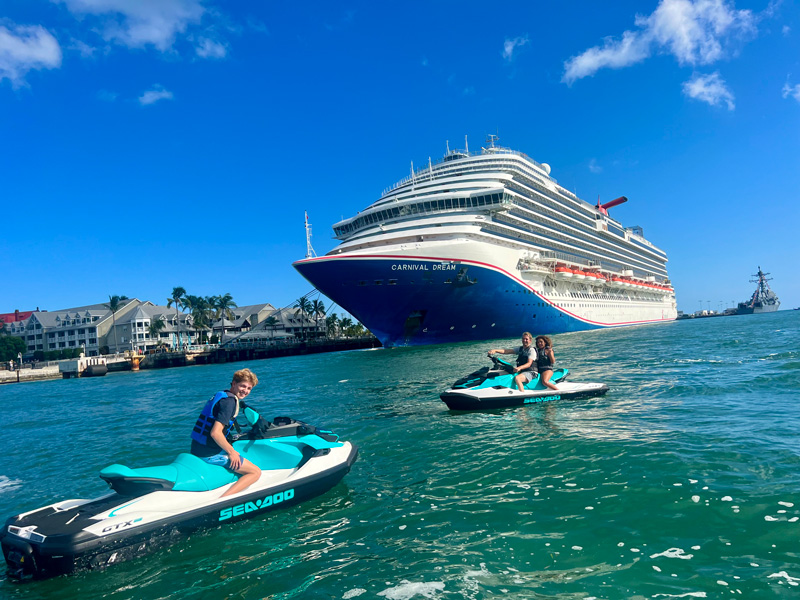 Key West Harbor
You've probably been to the attraction by land, here's your chance to experience them from the ocean side. We'll cruise by both and give you a great view along the way.
Key West Southernmost Point
When you come to Key West, it's required that you make a journey to the Southernmost Point Buoy. One of Key West's most iconic landmarks, it's also where the famous "90 miles to Cuba" saying is scrawled. Be sure to stop for a photo – complete with views of the Atlantic Ocean behind you.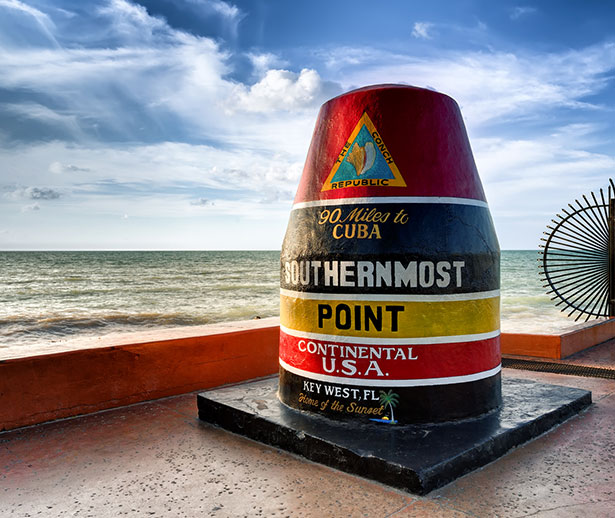 CUSTOMER REVIEWS
We're dedicated to keeping our customers happy!
Quote 1

We had a great time! Smaller groups are definitely better!

We had an awesome experience with JC and even had time at the end of our tour to "play around" as he put it! We hit some really cool spots and learned a little bit about each one! Appreciate the time and the realness of the whole experience! You guys are doing ...

Quote 7

Awesome tour and a great deal comparatively.

Highly recommend this place. Our tour guide, CJ was amazing and really knows the island and all the spots to see! 5 stars and two HUGE thumbs up!!!

Quote 2

So much better than a tour with 13 people like the other places. Our tour guide was very interactive! We will be back.

Quote 3

Dave showed us a good time!

Great ride, good jet ski!

Quote 4

Thanks to 9 1/2 Dan, me and my husband had a blast on this jet ski tour.

He really loves what he does and it shows.  We will definitely be back.

Quote 5

Wife and I had a great time this morning with JC.

Excellent tour of the Key West waterways with time to play in both the Gulf and the Atlantic. 5 stars for JC and the memories he helped us create!!

Quote 6

I would highly recommend. JC was an amazing tour guide. We had a one on one experience and couldn't be happier! This is a must during your vacation to Key West.
Your One-Stop Shop for Boat Rentals and Jet Ski Guided Tours in Key West, Florida
Treat yourself and your loved ones to an unforgettable experience. Contact us at Key West Boat & Jet Ski Adventures to get started.